EVENT DETAILS
Watch the Webinar by clicking on the image.
Review paper from this Webinar is now published as open access.
R. Ahmed, O. Ali, C. C. Berndt, A. Fardan. (2021) 'Sliding Wear of Conventional and Suspension Sprayed Nanocomposite WC-Co Coatings: An Invited Review', Journal of Thermal Spray Technology (1544-1016) DOI: 10.1007/s11666-021-01185-z  PDF URL https://link.springer.com/content/pdf/10.1007/s11666-021-01185-z.pdf.
Webinar abstract
Almost 23% of the world's total energy consumption originates from tribological contacts. Thermal spray WC-Co coatings provide excellent wear resistance for a range of industrial applications in sliding or rolling contacts. Some of these applications in abrasive, sliding and erosive conditions include sink rolls in zinc pots, conveyor screws, pump housings, Impeller shafts, aircraft flap tracks, cam followers, and expansion joints. In this webinar Rehan provided an expert review of the tribological considerations dictating the wear performance of these coatings. Structure-property relationship and failure modes are discussed to comprehend the design aspects of WC-Co coatings for sliding and rolling applications. Recent developments in the area of suspension sprayed nanocomposite coatings in terms of performance and failure mechanism are compared with conventional coatings. The dependency of binder material, carbide size, fracture toughness and hardness on wear performance and test methodology is discussed. Mathematical models related to the influence of tribological test conditions and coating characteristics are analysed for sliding contacts. Maps of failure modes in rolling contact are included to clarify the interplay between coating design and tribological considerations of contact stress and lubrication regime. Finally, some recent developments in the area of numerical modelling of the wear phenomena are included.
Dr Rehan Ahmed is an expert in the tribology of surface coatings. In this area of research, he has successfully secured more than seventeen competitive research grants with a value of £2.2 million from Industry and Research Councils. He recently secured two patents in the area of biomedical coatings and solid oxide fuel cells. Dr Ahmed has published more than 100 scientific papers. He is the Associate Director of Research in the School of Engineering and Physical Sciences at Heriot-Watt University. His previous appointments were at the University of Cambridge, Alfaisal University and Brunel University. He leads multidisciplinary research in the design of engineering systems with an emphasis on surface engineering of interacting surfaces. He is the Associate Editor for IET- The Journal of Engineering. He serves on the Editorial Boards of the Journal of Thermal Spray Technology (JTST) and Advances in Mechanical Engineering. He was also the Guest Editor for the special issue of JTST on Nanocomposite Coatings and Biomaterials: Thermal Spray Processes and Applications.
Email seam@swinburne.edu.au if you have any questions.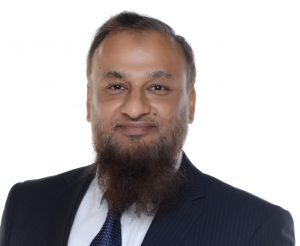 PRESENTED BY:
Dr Rehan Ahmed, Heriot-Watt University, UK
DATE
30 September 2020