EVENT DETAILS
Talk 1: Materials Science to Implementation – Strategies for Closing the Gap
by Mr Neil Matthews AM (RUAG Australia)
The first talk part of the 2021 SEAM Seminar Series entitled 'Trustworthiness, Reliability & Materials Science for Aircraft Structures'. The series aimed to lead the conversation from a significant industry perspective on the topic of knowledge gap and necessary Research & Development.
Distinguished Professor Christopher C Berndt and Dr Andrew Ang (Swinburne) chaired this presentation.
Watch the video recording.
Abstract
With the rapid evolution of new and innovative technologies such as Additive Manufacture and the ability to focus research on these technologies, success will inevitably be measured by the delivery of safe, reliable, and commercial products/solutions to customers/users. Industry plays a pivotal role in this process to ensure that Material Science provides a body of evidence to ensure that the technology is safe and can be trusted. The transition between research and commercialisation is often referred to the as the Valley of death". In this presentation Mr Matthews provided an industry perspective of knowledge gap and necessary R&D to reduce the impact of this phenomenon.
Biography
Neil Matthews AM is the Head of Research and Technology for RUAG Australia, and Technical Lead for Additive Metal Technologies (AMT) for the RUAG Group. Neil has been pioneering the use of AMT including Supersonic Particle Deposition (SPD) and Laser Additive Deposition (LAD) since 2004 for sustainment of Defence aircraft. He has worked with the Australian Defence Department, Australian and International Research and Academic institutions to have AMT restoration and enhancement of aerospace metal components and structure certified and released back to service. Neil is a member of the SEAM Executive Committee, member of RMIT's Centre of Additive Manufacture Advisory Board, member of the Industry Advisory Committee of the Additive Manufacturing Hub and is the principal Industry participant in several additive metal programs such as the Defence Material Technology Centre (DMTC) and the Innovative Manufacturing Collaborative Research Centre (IMCRC). Neil has authored/co-authored leading journal papers, book chapters and books and has been an invited speaker on AMTs both in Australia and internationally on several occasions.  Neil holds worldwide patents for SPD applications. In 2019, Neil received the Defence Industry Service Commendation by Australia's Minister of Defence, in recognition of his outstanding achievement in the use of additive metal technologies on behalf of Australia's defence industry and to the specific benefit of Australia's defence capability.
In the January 2021 Australia Day Honours List, Neil was appointed a Member of the Order of Australia, recognising his service to aerospace component manufacture. The Member of the Order of Australia is awarded to an individual who have demonstrated outstanding service and exceptional achievement.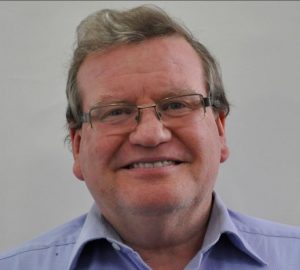 Mr Neil Matthews AM (RUAG Australia)
PRESENTED BY:
Mr Neil Matthews AM (RUAG Australia)
DATE
18 February 2021
LOCATION
Seminar