EVENT DETAILS
SEAM Webinar: 'Tailored solutions for thermal spray and laser cladding applications'
by Dr.-Ing. Andreas Wank (GTV Verschleisschutz GmbH, GTV Beijing Ltd)
Watch the talk by clicking the image, which will take you to a YouTube site.
Chair: Dr Christiane Schulz (Senior Research Fellow Future Industries Institute, UniSA and SEAM Chief Investigator)
Abstract: Key factors for technical and economic success are presented using case studies from everyday research and product development work at GTV. The examples include novel applications for thermal spray and laser cladding like high-efficiency high-voltage heaters for electric cars, cylindrical sputter targets, wear and corrosion resistant extrusion screws for polymer processing, hydraulic pistons, insulated bearings and brake disks.
Dr Andreas Wank is a surface engineer with over 20 years of experience in thermal spraying and laser cladding in academia and industry. He graduated with a PhD from the University of Chemnitz (2002) after which he took on a position as Assistant Professor with the Institute of Composite Materials and Surface Technology. In 2006 Andreas moved to China where he built the Chinese business for GTV as CEO of GTV Thermal Spray (Beijing) Co. Ltd. In 2015 Andreas returned to Germany continuing to work for GTV as Head of Research and Development.
GTV – Tailored solutions for thermal spray and laser cladding applications
GTV specializes in production of thermal spray and laser surface treatment installations tailored to the demands of customer´s components to be coated, including thermal spray guns or laser cladding heads, control units, heat exchangers, electrical power supplies, adapted handling and suction systems with filters as well as soundproof cabins. In addition to conventional powder and wire flame spraying GTV also provides systems for arc spraying, atmospheric and vacuum plasma spraying, high velocity oxy fuel (HVOF) spraying with gaseous and liquid fuel and heads for laser surface modification (cladding, alloying, dispersing, remelting and hardening). GTV supplies all goods that are required to carry out long-term production, i.e. spare parts, powder and wire feedstock, sealers and masking tapes.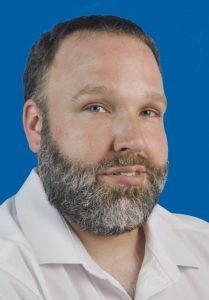 Dr.-Ing. Andreas Wank, GTV Verschleisschutz GmbH, GTV Beijing Ltd.
PRESENTED BY:
Dr.-Ing. Andreas Wank (GTV Verschleisschutz GmbH)
DATE
27 April 2021